I have never felt the urge or need to blog before, but there is now lots going on in my life, personally and professionally, that has made me reconsider.
The one thing that has tipped me over the edge is my involvement in The Forensic Zone of I'm a Scientist, get me out of here!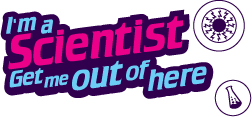 This is a great idea to get school children enthused with science, and a chance for me to see whether I am as down with the kids as I like to think.
The competition starts properly on June 13th, and I intend to write a daily blog on what happens to give visitors to this site an insight of how the event is progressing.
Another reason to start blogging is that I have a presence on Twitter, @TrickyCase, and now got a few followers…. the problem is, I am not so good at getting my message across in 140 characters, so this blog will allow me to link from my tweets.
The hashtag for I'm a Scientist tweets is #IAS2011
Please feel free to comment on my blogs 🙂