Thank you for visiting my blogsite!
So who is TrickyCase?
I am the Managing Director of ECLAT forensics & identity Consulting Ltd; which is a business that can provide advice and support to both public and private sectors in the areas of Forensic Science and Identity Assurance.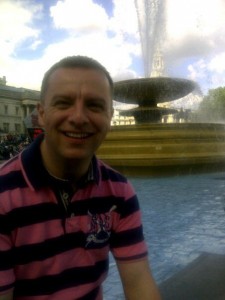 I first got involved in forensics in 1994 when I joined the South Wales Police Fingerprint Bureau in a clerical position.  By 2000 I had completed the required national training programme to qualify as a fingerprint expert and have the responsibility to present fingerprint evidence at court.
In 2001 I moved to North West England and got a position with Greater Manchester Police, which offered new opportunities to work on high profile casework and take part in Disaster Victim Identification (DVI) exercises.
In 2009 I left policing for a national role as a Subject Matter Expert for the Forensics21 Programme of the National Policing Improvement Agency (NPIA) which was transferred to CAST in October 2012.
In 2018 my role at CAST  was transitioned from the Home Office Centre for Applied Science and Technology (CAST) which ceased to exist in April 2018 to the Defence Science and Technology Laboratory (dstl).  I left this position at the end of March 2020 to setup ECLAT forensics & identity Consulting Ltd.
I am also the Chair of the Chartered Society of Forensic Science's Fingerprint Division. This is a position that I once held with The Fingerprint Society before it was absorbed into the CSoFS.
Personally, I live in South Wales and I enjoy watching sport and films, listening to music, and spending time with family and friends.
I intend to use this site to promote the excellent forensic work that is being carried out internationally, but with a main focus in the UK.  I will also post about stuff that interests me in the world of media and sport.
I am going to be pretty uncontroversial and avoid any political issues, as I love my job and I don't want to cause upset or embarrassment… but as a disclaimer… all the comments attributed to me on this site reflect my own personal views, and may not be the views shared by my employers or The Chartered Society of Forensic Sciences