It has been just over a week since my last blog, and it has been the craziest week of my life….
HOUSE IS SORTED(ISH)
I have only just moved home.  They say its one of the most stressful things that you ever do… and I tend to agree; but at least now I am starting to see the fruits of my labour… and the labour of all my friends and family who have pitched in.
I now have a room resembling an office that I can now feel comfortable in for working from home.  Working from home, on the occasions that I am home, is a privilege and a great opportunity for "getting things done"; but it helps if you have the right environment to achieve that… and now I'm there.  I just hope that it doesn't turn out like the scene in Brewsters Millions where at the moment he has everything the way he wanted, it all has to get taken back… so I am going to fight for my job within the NPIA until there is nothing left to fight for (work wise that is).
I'm a Scientist…. but don't get me out of here yet!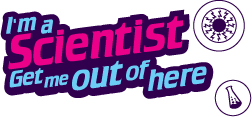 The competition has now entered its second week, which means….. EVICTIONS!!
The first took place today, and I am mighty relieved to still be standing… even if it is on a technicality, as Shane has withdrawn. 
Good luck to Shane for the future… and good luck to Craig, Anna and Sue who are all still in the competition with me…. although I hope to stay in as long as I possibly can, as it is a fantastic social experiment, an excellent learning resource for school children…. and incredibly exciting and addictive for the scientists.
One of the schools that are taking part are from Saltash in Cornwall.  I told one of the students that I was on Google Street View in Saltash when I was holidaying there.  Just to prove it, I am the one in the blue t-shirt in the foreground…
Another wedding anniversary… and wifey still hasn't dumped me.. Thats progress…
Well in fact… this is progress….
It has become an anniversary tradition that Take That tours near us on the week of our anniversary…. its very kind of them to organise it that way.
On our first anniversary they were performing at The City of Manchester Stadium,and they had only just got back together and were performing their first stadium gigs… so I pulled off the coup of the century and got the Take That boys (well all except for Howard) to sign an anniversary card for my wife, as it was our paper anniversary.  I haven't yet reached those romantic heights in further years, but to get tickets to the concert is difficult enough… as you can see by the fact that we are sitting on the roof of The Millennium Stadium in Cardiff.
The concert was fantastically staged as usual… but I don't think lived up to The Circus Tour… don't get me wrong, I thought it was excellent to get Robbie back in the band, but I thought the compromise of having him having a set whilst only paying lip service to some of Take Thats back catalogue was a little disappointing.
Myself and wifey were then able to dump kiddies on the in-laws on Saturday night to go out for a meal… if anyone is interested, we ate at
http://www.fox-and-hounds-inn-llanhari.co.uk/
.  The place is under new management, who are very friendly and eager to please.  The food was of good quality and reasonably priced.
We then tried out one of our local pubs who had an Elvis impersonator on… not quite Take That… very cheesy… but a good night.
FATHERS DAY!
I had a very nice fathers day… and considering there will be no further additions to my brood, it was great to see all 5 of them in one day and at one time… the first time that has ever happened.
….And I have been working
I have been incredibly busy with work in the last week, discussing everything fingerprints, but mainly looking into fingerprint issues with the Protection of Freedoms Bill, which is making its way through parliament.
This Bill will have huge implications for fingerprint units in England and Wales, and we are trying to understand what they will be and look at ways to make it easier for forces to implement.
I visitedHarrogate last week and I am currently in a hotel room in Lichfield…
To make things a little more difficult, I have travelled on public transport so that I have been able to take part in the IAS Live Chats.
Travelling is an interesting and enjoyable part of the job, as I was able to take that lovely picture above… but we are about to trial new ways to conduct online meetings and reduce the need to stay away from home as often.  You have to love reducing bureaucracy!
Well thats all from me for now, but I hope to be telling you soon how well I have done in I'm a Scientist…